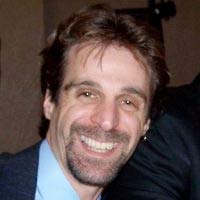 Joe Lusso is an Inbound Marketing Consultant and founder of iJoe Inbound Marketing. A seasoned Inbound Expert with a rich background in Marcom. Lusso began his career in casino marketing with start-up funding and successfully created millions of dollars in sales. Continuing a thread in membership marketing, Lusso cracked the code in CRM (Customer Relationship Marketing) by exploiting the concept for greater revenues. Joe is an evangelist of best methods/practices. Just before the traditional media crash, Lusso embarked upon expanding his expertise with the very best New Media education on the planet. Joe has collaborated and worked with leading professionals from HubSpot.com, Constant Contact, Monster.com, Google, MarketingProfs, Twitter for Dummies, SEOmoz, and Wine Library TV.
Joe Lusso LinkedIn and Google+
Consulting Services
Marketing Strategy: Business and Marketing plans
Market research and competitive analysis
Email marketing best practices, strategy, and content
Social Media Marketing – Knowledgeable in executing social media channels including conversing with customers on their chosen social network.
Website content and Website usability
Search Engine Marketing and Search Engine Optimization
Publicity – Proficient at re-purposing website/company content for news releases
Product and corporate positioning, branding, naming, and identity
Customer Relationship Marketing – Extensive membership and database experience creating retention programs.
Direct Marketing – Knowledgeable manager of direct mail programs for loyalty agency.